What is EverFX?
EverFX is an online Forex broker that gives four account options with a leverage of up to 1:500. 
This brokerage gained its license on the Cayman Islands. EverFX is owned by the ICC Intercertus Capital Limited in Cyprus. It is also regulated by Cyprus Exchange and Securities Commission (CySEC). One of the major requirements of CySEC is transparency. Forex brokers must keep its clients' funds in different segregated accounts and separate from the company's operating funds. All CySEC regulated firms are also members of the Investor Compensation Fund (ICF). ICF's role is to pay a compensation fine of up to 20,000 EUR if the Forex broker company goes bankrupt. 
EverFX gives an option for its clients to trade in currencies, metals, indices, energies, commodities, and bonds. In addition, this broker provides high-quality educational trading materials.
EverFX has the license to offer cross-border services in all European Union countries.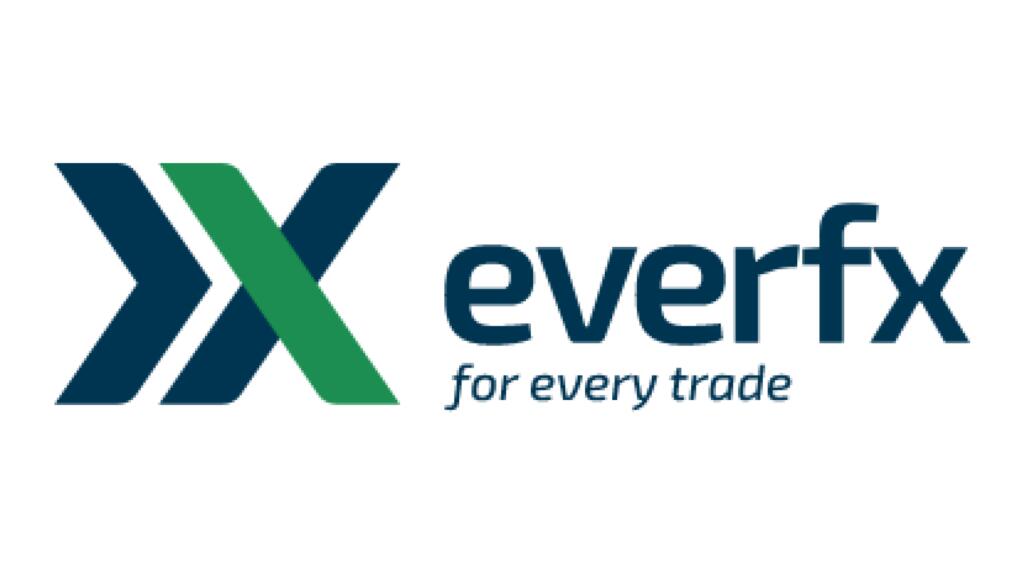 Trading Conditions at EverFX
EverFX has a required minimum deposit worth $250. This required amount is very fair compared to other Forex brokers online. A customer could start trading with some of the lowest spreads in the market with just a $250 minimum deposit.
EverFX provides high leverage levels up to 1:500. The European Securities and Markets Authority (ESMA) capped the maximum leverage for Forex transactions in retail customers at 1:30. It is the same with different regulatory authorities in the United States, Canada, and Japan. 
All EverFX account types have pretty tight variable spreads. It ranges from 0 to 2 pips on EUR/USD. Commission fees vary from $4 to $8 per traded lot. A standard account's trading costs is below one pip EUR/USD per standard lot (spread average 0.2 pips on EUR/USD + $6 commission fee = approximately 0.8 pips). Moreover, EverFX has competitive pricing as most brokers offer spreads within the range of 1.0 to 1.5 pips for EUR/USD pair. 
EverFX gives a wide variety of bonuses and promotions this 2020 including the Refer-a-Friend program, Zero Trading Cost promotion, Gift Points promotion, 10% interest rate, Free MT4 VPS, and 100% Rebate Bonus.
MetaTrader 4
EverFX offers the MetaTrader 4 (MT4) trading platform to its clients. MT4 is the most trusted Forex trading platform in the world. It is accessible via personal computers, MAC, tablets, and mobile phones. MT4 has a wide range of built-in technical indicators and Expert Advisors (EAs). Traders can purchase ready-made accounts or even create their own trading strategies. MT4 offers extensive back-testing options for traders as well as advanced charting tools and a user-friendly interface.

SimpleFX's Customer Reviews
"What I liked most about EverFX was that it doesn't limit its clients with trading conditions. The broker has 3 trading platforms to choose from, quite low spreads and a lot of ways to make a deposit. I also liked the fact that a brokerage usually doesn't postpone withdrawals and doesn't charge any additional commissions or fees. So you can say that during these 5 months that I have been working with a broker, I have gained a lot of experience and discovered some new knowledge in trading. Because trading itself is not only about trading, it's also about working on yourself, a lot of learning, and of course, working on your past mistakes. And I like that I'm not alone in this and have EverFX support. Of course, it had a few small disadvantages, but they didn't bother me in my trading."
Gabriel Pagan, Caracas, Venezuela (Sep 17, 2020)
"No need to try to deceive or catch up with the market.
Only structured and accurate work (in my opinion) can bring results that are worthy of attention.
And I like that this company supports exactly this idea of modern trading because it means that the company creates a professional environment for traders.
Of all the services I like most of all the convenient trading terminal and timely analytical reviews, they add something new every day, so I always stay informed about the latest events."
Trinh Mang, Binh Phuoc, Vietnam (Sep 15, 2020)
"I've seen some traders criticized the broker for "high entry threshold." Seriously?!! $250 is a high entry threshold?! Guys, don't even bother to open live accounts if you've got those thoughts in mind. Those who want to start trading with ten bucks or a hundred bucks – what kind of a plan have you got in mind? Max leverage? Gambling? Don't even waste your hundred bucks. Better take your better half to a fancy restaurant. Returns gonna be better. I think forex trading must not be started with under a $1000 deposit. Only this deposit size can ensure you can follow some adequate risk management guidelines. I said it, not its time to review the broker. It's an ok one, guys, don't worry. Legit, non-problematic withdrawals, reliable executions, etc. No worries on this side."
Toke Afunku, Port Harcourt, Nigeria (Sep 6, 2020)
"I understand how important it is to choose a brokerage in the trading business because you will be implemented as a trader through it. And as for me, it is very important that you can not only trust a broker, but you feel comfortable working with it. And this is exactly what I found in EverFX. Of course, I sometimes find small defects in its work (for this, I remove 1 star), but it seems to me that if it tries, it will get rid of all this. I chose EverFX at the beginning only because it has no problems with regulation. And the regulator is just as important as favorable trading conditions. So I can say for sure that I'm satisfied with my choice of brokerage."
Nirmal Neupane, Kuala Lumpur, Malaysia (Sep 6, 2020)
"I just recently opened an account with EverFX. For 250 dollars, you can open an account with quite favorable trading conditions. If you want better trading conditions, you will have to pay extra. My trading conditions on my account are minimal spread from 1.2 pips, base currency USD, EUR, GBP, no commissions and stuff like that. And I'm more than satisfied with this.
At first, it was a bit uncomfortable to use the site because it seemed to have a lot of different unnecessary details and other things. But I got used to the broker's site very quickly and realized that everything there is very necessary and useful.
EverFX really disposes of long-term trading, which will be mutually beneficial for both the brokerage itself and you. I didn't have a lot of problems while trading. And if there were any small questions or anything like that, I was really helped by the client support, which works very cool and fast. At this rate, I'm sure that I will continue to trade with EverFX because I'm for real satisfied with its work. Even things that I may not have liked or felt uncomfortable at the beginning, I quickly got used to it and don't even notice it anymore now. By the way, I have been trading with it for about half a year or a little longer."
Plexprim, Lusaka, Zambia (Sep 1, 2020)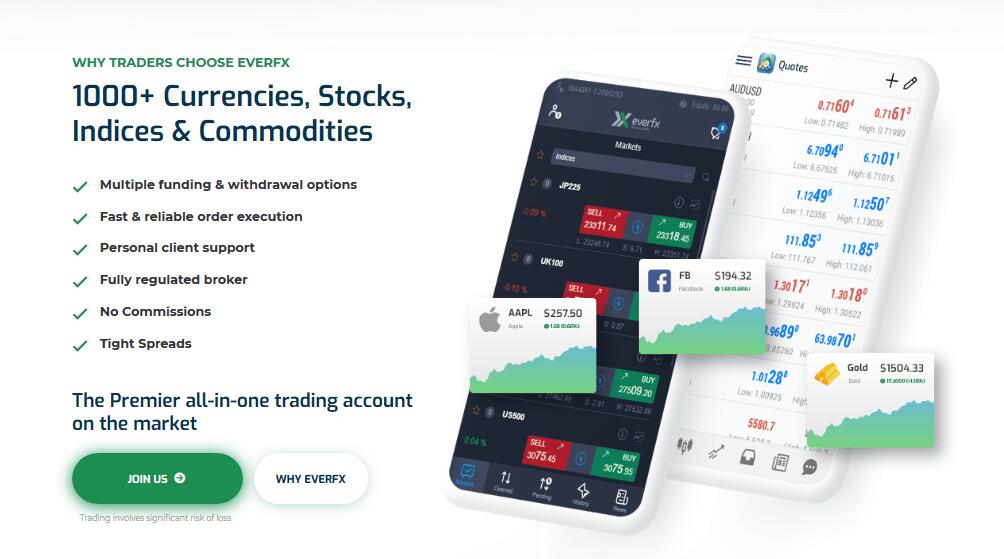 Different Payment Methods
EverFX accepts different payment methods including credit cards, debit cards, VISA, MasterCard, and bank wire transfer. It also accepts a wide variety of digital wallets such as FasaPaya, Vload, QIWI, Yandex, Perfect Money, Neteller, and Skrill. EverFX doesn't allow payment via cryptocurrency coins.