LiteForex Broker Overview
LiteForex is a foreign exchange brokerage company located in Marshall Islands. This financial firm has been in service since 2005, and it is popular for being the first broker to provide cent accounts with a minimum deposit of $1. This trading scheme is considered revolutionary as it rejects the common and now obsolete industry practice of implementing capital entrance thresholds. It was soon pegged by other brokers, allowing millions of traders to use live trading accounts with minimal charge. 
  Apart from that, LiteForex allows larger margin of profitability since the world's most liquid financial market is integrated in the platform. This grants traders from emerging markets the opportunity to rake in larger profit using deposits less than $100. These offers greatly placed LiteForex ahead of its competitors, with renowned financial magazine World Finance putting the brand in its Top 100 list of credible and commendable brokers.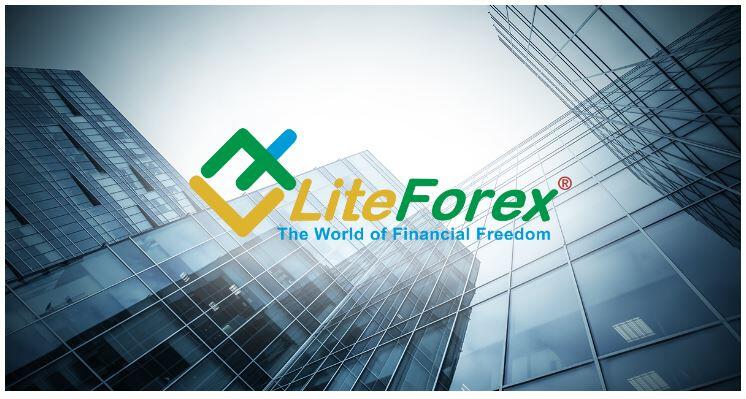 Trading Platforms 
LiteForex is a MetaTrader-powered brokerage firm. Its primary platforms are the MT4 and MT5, and these two can be used on desktop, web, and mobile. While LiteForex is competent when it comes to authoritative guides and articles, it fell short in terms of external plug-ins. The absence of such left traders with limited MetaTrader functionality and a restricted trading environment. Clients are also given sub-standard experience unless they invest in system upgrade. 
LiteForex Account Selection
 ECN Account- The Electronic Communications Network account best suits traders with advanced trading experience. LiteForex's ECN account is wired with excellent conditions including social trading, negative balance protection, and annual interest payments. 
It has unlimited duration of trades and orders, enabling transactions be delivered directly to liquidity providers without passing through any dealing desk. However, this account is limited to MT4 platform only and it charges an additional 2.5% for commission. Nevertheless, this still stands as the company's flagship account and is preferred by clients mainly for its offers and intensive protection. 
Classic Account- Similar to the ECN account, the commission-free Classic account requires a minimum deposit of $50. For this amount, clients are given a maximum leverage of 1:500. This ratio can provide trading advantages over clients subscribed to brokers with tighter financial regulations. In addition to this, it has generous spread table that also enhances profitability.
True enough, LiteForex's account options lag behind the industry-standard of three to five accounts. While clients are provided with inadequate selection, this setback was compensated by each account's excellent offers. More so, both are convertible to an Islamic account for traders who comply with the Sharia Law.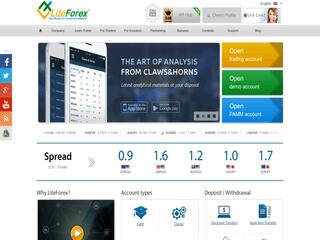 Additional Features 
Research and Education- Clients are provided with authoritative market coverage and insights since LiteForex provides in-house and external analytics. Its partnership with Claws & Horns enables the conduct of accurate fundamental and technical researches, while the LiteForex Analytics allows precise and substantial analyses. It also houses a section for economic news, rendering a stream of financial-related news in brief format. 
Customer Support- LiteForex has a wide selection of communication channels for customer assistance. Its line is available 24/5, and queries may be placed through live chat, e-mail, and telephone. Its support team is multi-lingual, giving global clients an inclusive and comprehensive assistance. More so, it has a separate section for Frequently-Asked Questions, providing resolutions and answers to problems that clients usually encounter. However, it is unlikely that clients will require heavy assistance since this broker explains concepts and technicalities in a thorough manner. 
Bonuses and Promotions-Currently, LiteForex has three bonuses to keep an upbeat user engagement. There is an exciting contest for video bloggers with a prize pool worth $1000. It also has a demo contest called The Best of the Best in which winners are given $10,000.  Lastly, its most generous bonus called the Dream Draw has promises to give away a dream house, an SUV, and 18 gadgets worth $350,000. For interested parties, they may check the full mechanics on LiteForex's official website. 
Conclusion
LiteForex has a solid reputation, and it is a fact widely known within the financial industry. Its legitimacy and credibility as a broker is time-tested and critically acclaimed. While it has an inadequate account selection, this will only appear as a minimal setback since its offers and conditions greatly compensate to the absence. Overall, subscription to LiteForex will surely secure and increase one's investment.