As the foreign exchange industry remains to be the financial trend, the web space continues to monitor an increase in financial brokerage firms. These companies have seen an opportunity to capitalize the benefits brought by Forex and as a result, the internet is now flocked with brokerages that offer their own trading platforms. Among these is TradeAllCrypto crypto broker that debuted back in 2018.
Taking into consideration the year it was established, it is agreeable that it is still a young company. This aspect alone prompted the writing of this TradeAllCrypto review. More so, related articles online bear negative remarks including TradeAllCrypto fraud, making this review more necessary. This was written to clarify these claims and to help interested parties assess whether or not they should open an account with this broker.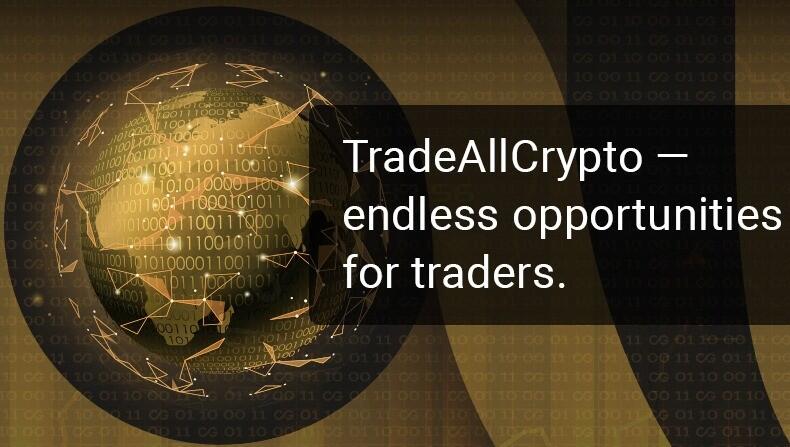 TradeAllCrypto is operated by Market Solutions Ltd, a financial firm located in St. Vincent and the Grenadines. The company claims to have over 150, 000 clients from across the world, amounting to a total of 170,000,000 successful trades. Moreover, it prides itself for having five years of experience as a cryptocurrency broker.
Presently, its flagship service is contract for difference trading. The company provides different platforms, enabling traders to open positions in wide asset classes including cryptocurrencies, commodities, indices, and stocks. As how to company markets itself- TradeAllCrypto allows the most efficient way of expanding profitability. It also promises a safe and secured trading for all kinds of trader.
For a young platform, it is impressive to see that it offers five account types. These are:
Starting Account-

Registration with this account automatically grants a 50% welcome bonus. Its features bear lasting importance to novice traders including access to analytical and educational materials. A comprehensive rundown of the platform is provided and withdrawal works on standard rules.
Silver Account-

This appears to be an upgrade of the starter account since it offers the same features and conditions, only that it provides up to 100% bonus and clients are given the option of having a personal financial analyst.
Gold Account-

All features provided in the aforementioned accounts are also offered in the Gold account. What seems to be the only difference are its 120% bonus, accelerated withdrawal speed, and the availability of individual assessment with financial analysts. Consultation may take a maximum of 30 minutes.
Platinum Account-

For a minimum deposit of $50,000, clients may enjoy the same features offered in the Gold account, plus an additional feature that allows one to create a concrete trading plan and personal trading strategy. Withdrawal speed is also prioritized.
VIP Account-

This is the most expensive type of account as it is wired with the most premium features. Clients are equipped with screen demonstration of real-time trading, hedging instruments, and a generous bonus of up to 150%.
TradeAllCrypto Overview
According to AllTradeCrypto's official site, it works through four core features- individual training program, platform usability, wide selection of webinars, and rapid withdrawals. This TradeAllCrypto review will then try to check if these features, with great focus on its overall usability, will come favorable for traders.
There are few things that make AllTradeCrypto a good platform. For one, its set of signals and indicators are of great help since these are necessary for accurate and real-time market analysis. Using these instruments, clients may keep track of the ongoing market trends and developments. These also come advantageous as they help clients assess what position to place. What is more interesting is it works through a programming language that enables IT experts to create their algorithmic trading robot. The system may also be upgraded to facilitate automated trading.
Checking out the interface, it exudes convenience since it is available in different languages. The problem about having wide selection of language is the inaccuracy of translations. With AllTradeCrypto, this is not a problem as texts are translated with high precision using professional technology. Moreover, a separate section is dedicated for queries. Clients are ensured that they will receive proper resolutions as all feedbacks are from professionals.
Other functions that increase platform's efficiency and usability are:
Trading multiple assets at once

50 trading instruments

1000 external and internal resources

10 signals

real-time quotations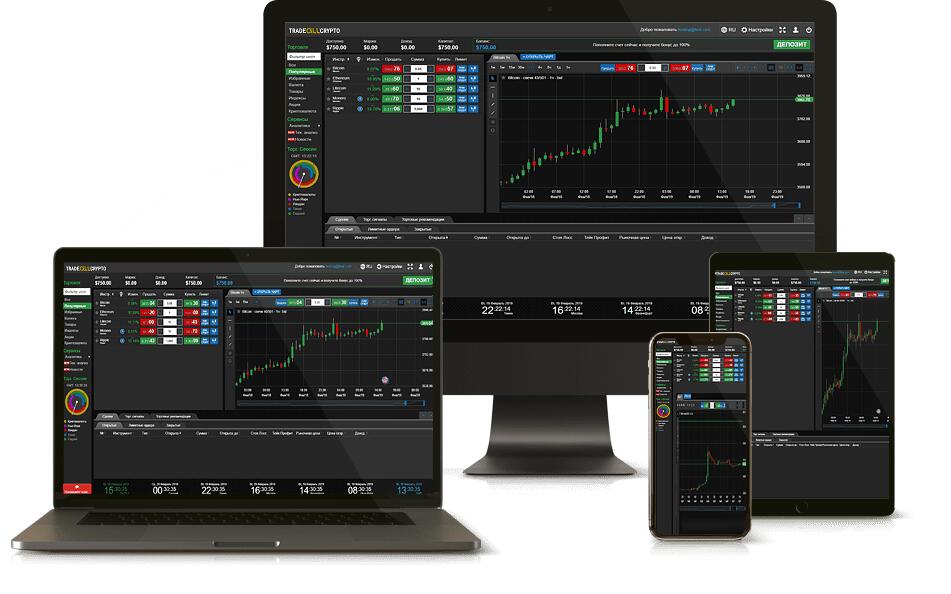 TradeAllCrypto Customer Reviews
This broker is inarguably a promising platform. While it boasts of advantages, the platform remains sketchy as attested by TradeAllCrypto customer reviews online. It can be noted that the most pressing and recurring are financial-related wipeouts.
As how a certain Vierxis put it:"I am one of the many victims of this bad company. The same story!!!!! After a series of losses, they simply disappear and never respond again. I am writing this review to warn all people dealing with this company."
There are countless TradeAllCrypto reviews that bear the same sentiment. But since all brokers face negative reviews, the problem might not be the platform but the negligence of users to read and understand risk disclaimers. Therefore, it is best that the broker clarify these issues or make transactions more transparent to avoid financial anomalies.
TradeAllCrypto Fraud
Aside from its issue about financial wipeouts, online reviews also report its inadequacy in information, regulation, and proper licensing. More so, it is frequently labeled as a scammer mainly from its risk-prone services. These concerns come disencouraging since these potentially expose investment to risks. While it holds impressive trading conditions, one cannot simply risk investment for generous offers. Taking these setbacks into consideration, it is advisable that one resort to a more credible platform.