Renesource Capital is an online brokerage company that was established in 1998 with headquarters located in Riga, Latvia. It is one of the oldest and the largest brokers that are not affiliated with a bank. Renesource Capital mostly focuses on providing Forex and CFDs services to its clients but also provides a wide range of other tradable instruments including commodities, indices, shares, and even cryptocurrency.
Renesource is often seen as the pioneers of the Foreign Exchange industry and has grown to one of the largest brokers over the years. Today, Renesource also provides corporate finance and investment banking services to the professional and institutional segment of the market. Renesource Capital has also set itself apart from other brokers with its vast array of offered services of services aimed toward high net worth individuals, such as asset & wealth management and broker-assisted trading services.
In this review, we will break down some of the services and features it offers. From here, we will see whether Renesource Capital still holds up to its name or if the broker would need an overhaul.
Renesource: Services and Offerings
While Renesource Capital is able to provide service to clients residing in the European Union as well as other countries where CFDs trading is permitted, the broker does not provide services to those residing in the United States of America.
• Trading Instruments
Renesource has one of the largest trading instruments to date, listing over 90 major and cross Forex pairs, and over 1,000 CFDs offerings in indices, stocks, bonds, and commodities.
Most of its Stock CFDs are based on the shares of companies located in Australia, the United States, the United Kingdom, Brasil, Mexico, South African, India, Hong Kong, Japan, South Korea, Singapore, and Taiwan.
• Account Types
As of writing this Renesource Capital offers three different choices for forex traders who opt for its MetaTrader4 (MT4) trading platform – the FX Micro Account, the FX Classic Account, and the FX Pro Account.
The FX Micro Account requires a minimum deposit of $10 to open, while the FX Classic requires a minimum deposit of $500. The FX Pro account requires a minimum deposit of $1,000.
All three account types are recommendable for traders of all sorts. All account types can be denominated in either in Euros or U.S. Dollars. In addition, all accounts types allow the traders to invest in all 90 Forex pairs, as well as gold & silver. The main difference between the three account types therefore comes down to the commission fees, with the FX Pro Account charging a commission of $25 for every trade worth $1 million. The FX Micro and FX Classic accounts, on the other hand, do not charge commission fees.
However, outside of the MetaTrader4 (MT4), Renesource Capital has another account type in the Integral/Currenex trading platforms called FX Prime. This account type can be opened with a minimum deposit of $50,000. Clients with the FX Prime Account can trade with a floating spread of 0 pips and a leverage of 1:40. Commissions can go up to $25.00 per $1 million.
• Trading Platform
Renesource Capital offers three trading platforms – the industry-standard MetaTrader 4 (MT4) and the Currenex and Integral platforms.
The Currenex trading platform is one of the industry leaders in pre-trade and post-trade processes as well as price discovery and liquidity aggregation. It connects the buy and sell aspect for Forex traders through the use of Electronic Currency Network (ECN) and provides trading services through its Straight-Through Processing (STP) technology.
The Integral platform provides direct access to ECN exchanges. It also gives aggregated flow from several liquidity providers and more than 80 forex pairs. There are no trade restrictions on the platform and there is a great choice for large volume traders or scalpers. The platform is available only for clients with FX Prime accounts.
• Payment Options
Renesource Capital is limited in payment options in that it only accepts bank wire transfers for withdrawal and deposit. It can take between 1 and 3 business days in order for a transaction to process and can depend heavily on the transfer type. This can be either Standard or Express transfers. The processing time can also depend on whether the transaction is between a Latvian bank or an international one.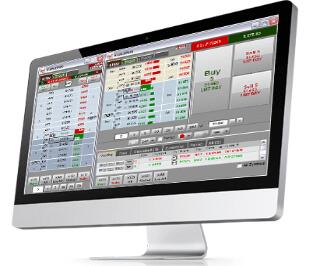 Renesource: Is it safe?
There will always been an inherent risk when trading with an online broker. This can be true especially if the broker is located offshore where regulation laws can be lax. These conditions allow them to easily carry out fraudulent activities if left unchecked.
Therefore, Renesource Capital is licensed by the Financial and Capital Markets Commission (FCMC) as a professional participant in securities markets that conducts investment brokerage activities. In addition, since Latvia is located in the European Union, Renesource Capital is by default under the jurisdiction of the European Securities and Market Authority (ESMA) and abides by all relevant financial regulations in the European Union.
Renesource: Conclusion
Because of its size and age, Renesource Capital has managed to turn into a household name in Latvia. While Renesource Capital does list a large variety of financial instruments and has a decent trading platform, it can be a bit limiting for seasoned traders in terms of educational materials and payment options. In addition, the opening of an account can be a complex and arduous process.
However, if its limitations do not pose an issue of any sort, Renesource Capital is a safe and fairly decent broker to trade with.