CM Trading Broker Review
CM Trading is known to be one of the biggest online brokerage firms in South Africa that offers services in foreign exchange, indices, and commodities trading. In 2017, it won the "Best Performing Broker in Africa" award. It also won four more awards in its years of service.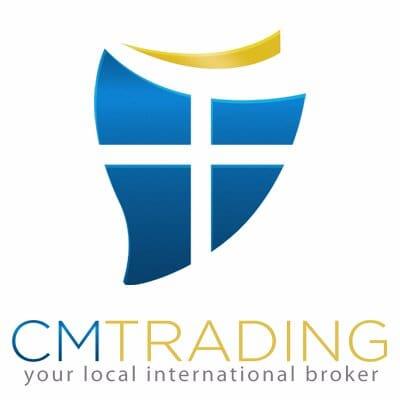 CM Trading Security and Regulatory Status
CM Trading is a subsidiary of Blackstone Marketing South Africa. It was founded in 2015. It is authorized and regulated by the Financial Sector Conduct Authority in South Africa, an independent regulatory agency that oversees the operations of non-banking financial institutions in the country. Also, the FSCA is the only regulatory body for financial institutions operating in South Africa. The agency implements strict rules and standards especially for brokers and acquiring a license is also a feat. Currently, only 81 brokerage firms earned a license from the FSCA, including CM Trading. 
This broker also implements strict security measures in its services. All client funds are kept in segregated accounts and separated from the broker's corporate funds. Clients are also guaranteed that their money is safe since CM Trading only partners with top-tier banking institutions in storing funds. 
CM Trading Platforms
CM Trading has two platforms offered, which are MetaTrader4 and Sirix Platform. MT4 is available in both desktop and mobile, while Sirix is available as a Web Trader. The latter also features CopyKat Trading, a social trading feature. 
MetaTrader4: MT4 is recognized as the gold-standard for trading platforms in the industry. It is a highly-competitive platform that has a user-friendly interface recommendable for beginning traders. It is equipped with Expert Advisors, hundreds of tools and indicators, and various strategies. It has top-tier technical and fundamental tools that aid the trader in identifying market opportunities and risks. It also has a customization feature, which allows each trader to customize the platform according to their preferences. It is a classic choice for foreign exchange trading. 
Sirix Web Trader: This platform offers an innovative way of connecting you to all financial markets without the hassle of installing the software. It has competitive features such as 24/7 user updates on market opportunities, backup options, and real-time data displayed on the platform. Like the MT4, it has an intuitive and user-friendly interface that is fit for beginning traders since it is very easy to navigate. While not as popular as MT4, Sirix Web Trader is a great platform for trading currencies and other instruments. 
CopyKat Trading: This feature is included in Sirix Web Trader. It works similarly to Social/Copy Trading where you can replicate the trading activities of another high-ranking trader. You choose which trader you want to follow and copy their trades, which is also made easier with the display of their performances. An added advantage of this feature is that you can study complex strategies used by the most successful traders of CM Trading.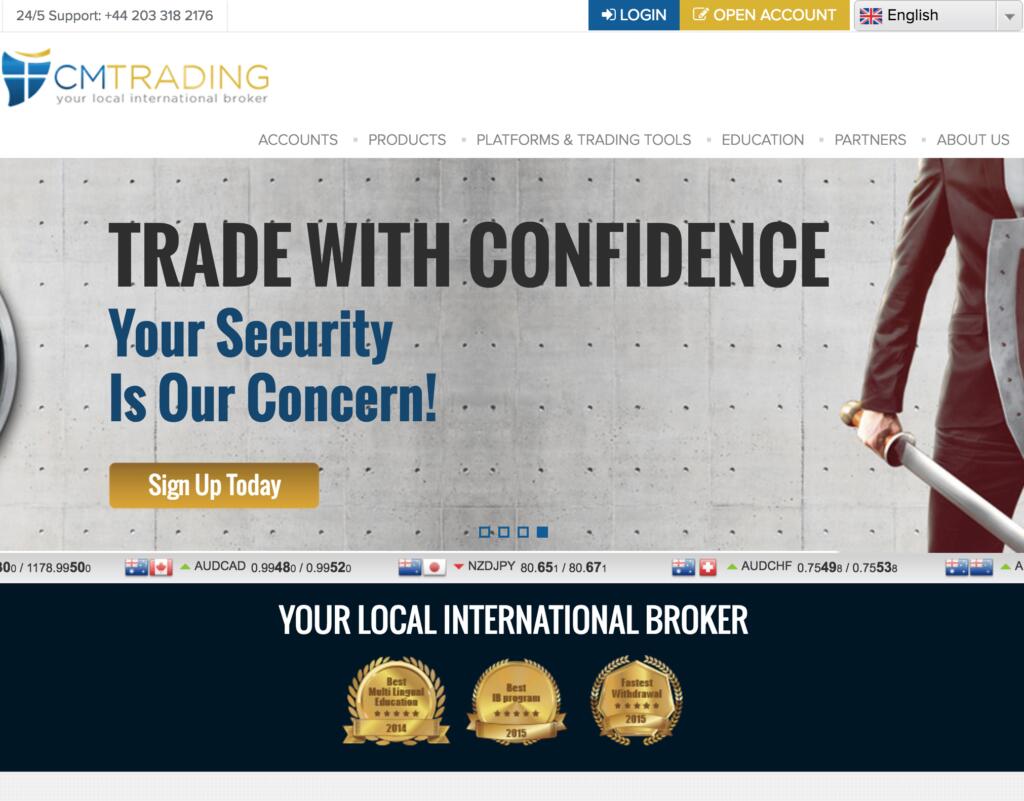 CM Trading Tools and Market Analysis
Most of the traders prefer a broker that offers an extensive set of tools for trading and market analysis. After all, the information provided by these tools as well as their usability play a crucial role in assessing the risk/profit profile of any trade. It is also crucial in the probable results of each trade. 
Economic Calendar: This tool keeps track of significant market events that have a direct impact on the financial markets. These include economic, financial, and political global events. Even lesser known events that still indicate a possible change in the price movement of an asset is listed on the Economic Calendar. The information on this tool helps traders assess the factors and circumstances that may weigh on their trades before executing them. 
Social Trading: This feature allows you to engage with other CM Trading clients. You can share tips and strategies with other traders, as well as expand your trading skills. This community of traders exchange information on a daily basis and this is extremely helpful for beginners who are still acquiring more knowledge about the markets. 
Forex Trading Signals: You can expect real-time data about different currency pairs like the EUR/USD, EUR/GBP, and JPY/CHR displayed on your platform with this tool. It provides daily, weekly, and monthly data about various currencies to offer forecasts and market opportunities to traders. It provides signals about which currency pairs are best to trade at specific times. An added feature is that you can view major market updates with it. 
Technical Analysis: Every broker offers technical analysis tools to traders, since it is very helpful in creating profitable trades. CM Trading's technical analysis offers widely-used technical indicators like Bollinger Bands, Moving Averages, and the RSI to predict the price movements of particular assets. It can determine momentum, trends, and support and resistance levels. 
CM Trading Conclusion
CM Trading is an innovative broker that continually improves to serve quality services at the best interest of their clients. This broker values information and assistance as shown in its extensive tools and market analysis features. For this trader, it is important that their clients possess sufficient knowledge and skills to create profitable trades. For these reasons, CM Trading is a very attractive choice for many traders globally.