Beaxy Cryptocurrency Exchange Review
Beaxy Exchange calls itself a "next-generation digital asset exchange" that bridges cryptocurrency trading to legacy finance. It is often compared to Binance, with several reviewers saying that it aims to compete with it. Some of the services offered by Beaxy are a powerful trading engine, specific order types, cheaper fees, and a professional customer service team. Beaxy Exchange is available in 185 countries and 43 U.S. states. To go to the Beaxy website https://beaxy.com/.
.

About Beaxy Exchange
The official website of Beaxy Exchange contains adequate information about its mission and services. However, historical details about the exchange's establishment or administration are lacking, leading many to question its reliability. Still, Beaxy offers promising trading features and services, which are summarized in three aspects: (1) tech and tools, (2) true partnership, and (3) a finance ecosystem.
Tech and tools provide a glimpse into Beaxy's high-grade cryptocurrency trading technology. It is responsible for the exchange's fast order executions and high profits. Beaxy's true partnership feature points to the overall support that the exchange lends to its clients, including free research and educational resources and a 24/5 support team. Beaxy also has a community of traders that share trading tips and expert opinions on various financial markets. The finance ecosystem refers to the financial support and assistance provided by the exchange, where clients are given the opportunity to secure their crypto on the website's domain. Beaxy also offers tax reports and free trading calculators. For added security, the exchange only partners with high-class banking institutions to guarantee the safety of its clients' funds as well as its own corporate accounts.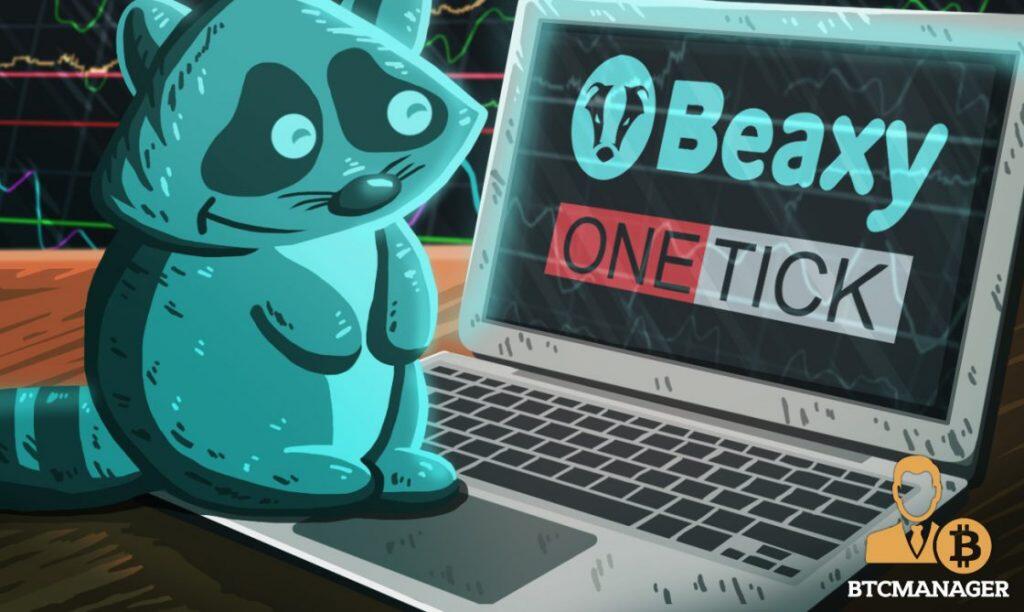 Beaxy Exchange Key Services
Beaxy boasts many promising and noteworthy features on its website. Some of it are specifically created by Beaxy to fit the needs and demands of its client base. You can access Beaxy Exchange's complete list of features with your personal login.
Beaxy Platform
The platform provided by Beaxy displays real-time data from the market and especially highlights the price movements of Bitcoin and BXY tokens. The price chart can be organized and viewed in different time intervals, to let you get a better grasp about the market's movement every second, hour, or even days. On the left side of the chart, you can see a category of tools and indicators that reach up to nearly a hundred. These indicators and tools are essential in plotting price movements or identifying trends in the market. Beaxy offers commonly-used indicators such as Bollinger Bands, Moving Average, and MACD. Meanwhile, for traders who are always caught up in between things and do not have the time to sit down with their desktops, Beaxy offers a mobile platform that has the same features and functionality as its desktop counterpart. With Beaxy's mobile platform, you can trade conveniently anytime and anywhere. To check the full range of indicators offered by Beaxy, visit its official website.
Match Bonus
The Match Bonus program gears towards attracting more potential clients to sign up with Beaxy. This program entails each client who deposits $500 minimum an additional monetary fund of the same amount sent to their accounts. This is Beaxy's own version of a welcome bonus. Whereas most brokers offer 30% welcome bonus, or 100% for those who deposit $10,000 and above, Beaxy offers 100% for all clients given that their first deposit is at least $500.
Hummingbot
The Hummingbot feature is all about accessing algorithmic trading without having to actually learn it. Hummingbot is one of Beaxy's partnership features and it performs automated trading through bots, which is its main trading strategy. The bots work day and night, which is beneficial for both beginning and professional traders. No matter how clueless you are about algorithmic trading, you can use this strategy with the help of Hummingbot.
How to Buy and Sell Crypto on Beaxy Exchange
Buying and selling cryptocurrencies on Beaxy has never been easier with the new and improved features of this exchange. Aside from fast execution and added assets to trade, Beaxy also improved its security standards. When signing up on Beaxy, you only have to complete a simple process.
First, sign up for an account on Beaxy's official website by filling out your personal information. Once your registration completes the verification process, you now have an account and can trade with Beaxy. Deposit the funds needed to your account so you can begin buying and selling cryptocurrencies.
To buy bitcoin or any crypto, simply select any of the ones supported by Beaxy. The exchange will issue you an order form, which is then transferred to an order book. This order book is where all cryptocurrency transactions on Beaxy are listed, including purchasing, selling, and even exchanging crypto. The matching engine will fix your order up with another to complete the transaction. Once the trade has been executed, your cryptocurrency will be sent to your account.
Selling cryptocurrencies on Beaxy follow a similar procedure. Your order form will be matched up by the engine to complete the transaction. Once your crypto has been sold, the payment will be deposited into your account.
Aside from buying and selling cryptocurrencies on Beaxy, you can also choose to exchange your existing crypto for another given that both are supported by Beaxy. For example, you can choose to exchange your own Bitcoin for a few Ethereum tokens, or vice versa. Your order form is also picked up by the matching engine to complete the transaction. Once your crypto has been exchanged, you will receive the new ones in your crypto wallet.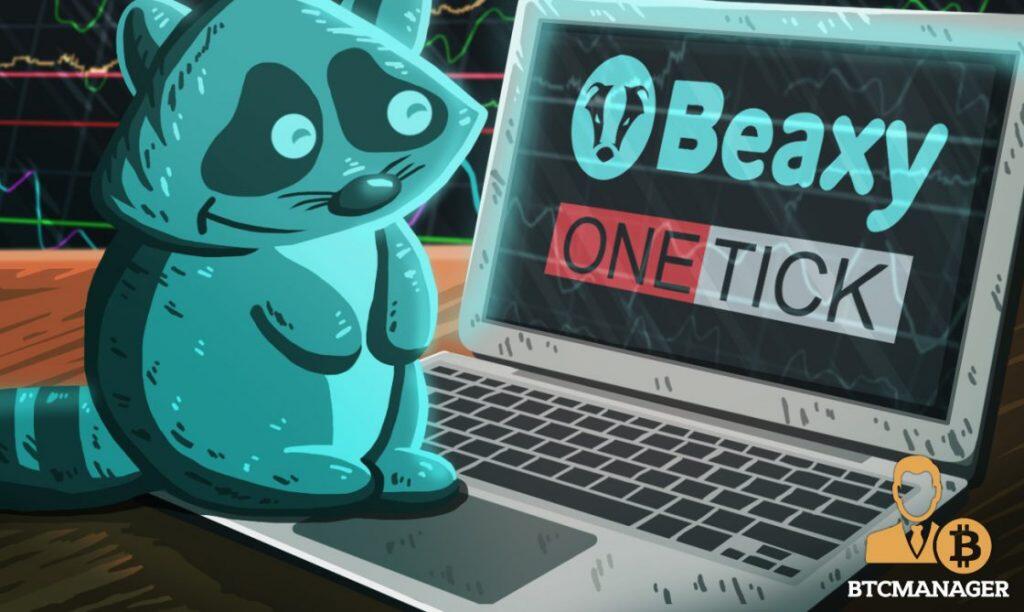 Beaxy Exchange Final Review
Beaxy is still a young and rising cryptocurrency exchange but it already offers high-class services beyond its years. It employs beneficial services through partnership with different providers to continually provide and revolutionize their client services. Another advantage of trading with Beaxy is its high-grade security measures that guarantee the protection of their clients' personal data and funds. Their match bonus is also an attractive feature for all investors. The only disadvantage of Beaxy is that as of the moment, it still supports a limited number of cryptocurrencies. But this is expected of a new broker. What's worth noting is that Beaxy already provides great features despite its newness to the market.