Nadex Forex Broker
Dubbed by Investopedia as "an excellent platform for options traders" Nadex is seen as a wholly reliable and trustworthy brokerage firm that specializes in short-term Binary Options and Call Spreads.
True enough, organic search of reviews for Nadex render positive testimonies and opinions regarding the firm's services. These reviews lean towards the firm's offering of a wide selection of Binary Options, its low fees, and its site's education content.
These reviews, alongside the actual capabilities of the brokerage make for decent trading conditions and noteworthy investment portfolios. 
Another noteworthy aspect of Nadex's service is its high-trust profile. The firm had received such in that it is categorized by the Commodity Futures Trading Commission (CFTC) as a Designated Contract Market and Derivatives Clearing Organization. The Commission upholds the aim of fostering, "open, transparent, competitive, and financially sound markets," that would in effect avert possible potential systemic risks. Through the Commodity Exchange Act, the CFTC protects its market users and their funds from threats of scam and other fraudulent activities.  
With these institutional checks in place, trading with Nadex seems to not only be a safe option, but altogether a lucrative one.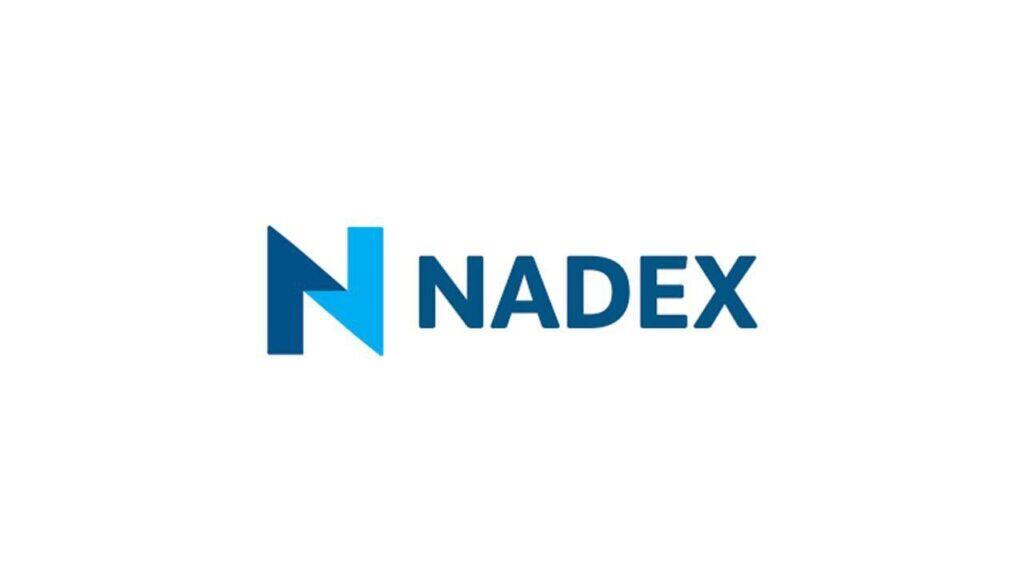 What to Expect From This Review
As the brokerage is already placed in a positive light, this review will attempt at flaying its reputation so as to affirm the soundness of having to trade with Nadex. 
This review is a result of months spent with the brokerage. The review team had employed exhaustive measures in testing out the services and offers that the brokerage provides its clients. As such, this literature aims at a pointed and informed assessment of the firm's overall capability. The review will focus on the following facets:
Regulation

Fund security

Trading instruments

Offered trading platforms

Available trading accounts

Education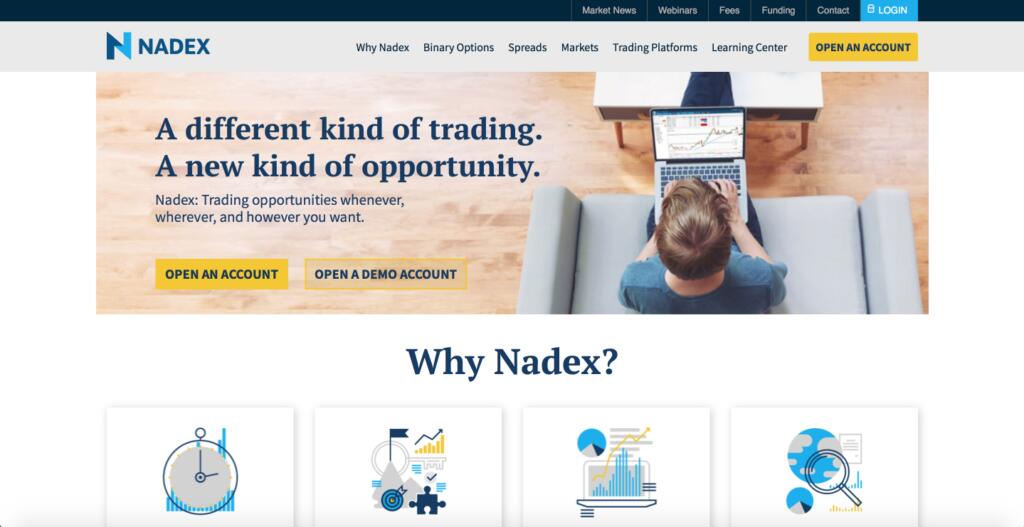 About Nadex
Established back in 2004, the North American Derivatives Exchange, or simply, Nadex, is a financial exchange that trades short-term binary options, Touch Brackets and Call Spreads. It operates under the London's IG Group as a subsidiary.
As already mentioned, Nadex is being regulated by the CFTC. Binary Options are legal and available for trading within the United States only through this financial authority and the Chicago Board Options Exchange. 
The funds that clients deposit through Nadex are kept in segregated bank accounts, thus preventing possible mixing of the client funds and Nadex's operational funds. These banks are BMO Harris Bank and Fifth Third Bank. 
Through these checks, Nadex clients are assured of holistic fund and data security, thus allowing them to be concerned more on the trades that they actually do.
Offers and Services
Trading Instruments
Binary Options and Spreads are Nadex's main asset offerings. With the Call Spreads, a trader is given access to Stock Indices. Forex and Commodities are asset classifications that the broker trades as well. 
Offered Trading Platforms
Nadex only offers its proprietary platform to its clients. 
The Nadex platform can run both on a PC and a Mac device connected to the net. A Demo Account is available to clients who would want test the platform without having to put in actual funds. A simulated balance of $25,000 is provided to the account for clients to play around with. Once they already feel confident enough to trade, they can automatically open an account through a debit card, ACH, wire transfer, or check.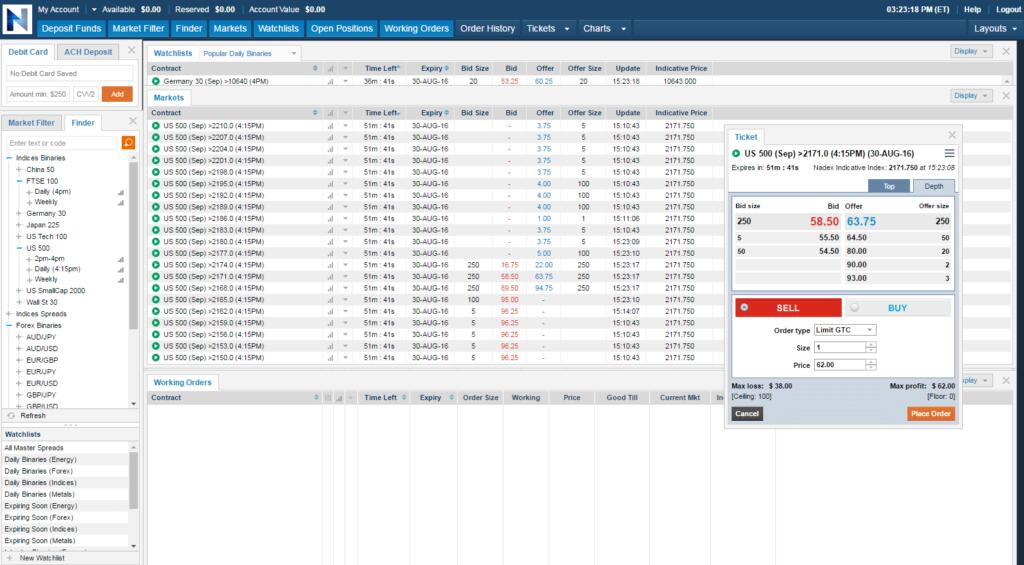 Available Trading Accounts
The review team had observed that Nadex had designed its accounts through the type of investor, thus catering to specific trading needs. These accounts are as follows:
Nadex Individual Account for U.S. Residents

Nadex Individual Account for International Traders

Business Account
The last account offers a number of investment opportunities for corporations, alongside trust and other business entities that are based within the United States. 
Opening any of these accounts requires only $250, an amount seen as industry standard. To the opinion of the review team, the required minimum deposit is relatively cheap for the benefits that clients are eligible to given the nature of the trading accounts.  
Education Materials 
While much is desired with its research, traders are provided with high-leveled support through Nadex's learning center. Here, a number of educational materials are made available. These come in the form of webinars, seminars, and articles that are published directly on its website and updated accordingly. 
Through these materials, the clients are given an easy grasp of trading concepts. The resources are free of charge, ranging from Binary Options Trading introduction to advanced courses on trading volatility and trend analysis. 
Trading With Nadex
With the points discussed within this review, it is easy to see why Nadex is sees by the Options Trading industry to be a good brokerage option.  
From the initial minimum deposit to the Nadex proprietary account, clients are assured of good trading conditions and noteworthy investment portfolios.