FXOpen Review
FXOpen is a veteran in the trading industry, offering brokerage and financial services since 2005. It has expanded its reach and its services over the years, and today stands as one of the most successful forex brokers in the world.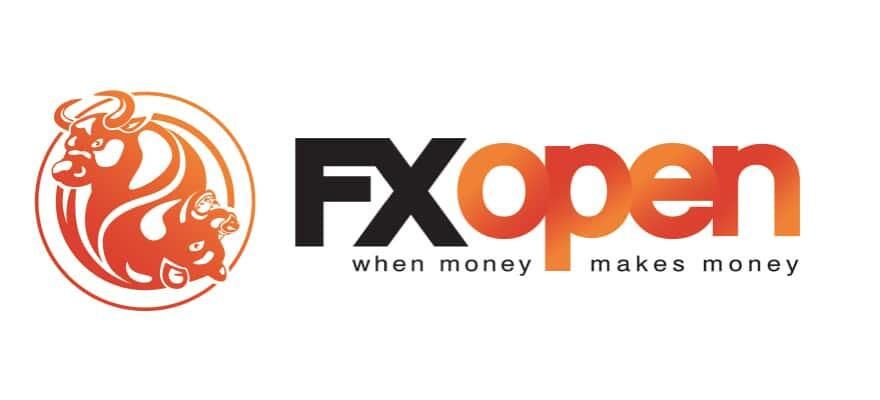 FXOpen Regulation and Security
FXOpen prides itself to be a customer-centric broker. It was founded by a group of traders, and is designed to provide services that are secure, professional, and easy-to-access. When it comes to liquidity, FXOpen partners with the world's best exchanges and providers to ensure that its clients get the best features in order to make profitable trades.
FXOpen United Kingdom Ltd is registered and licensed under the regulation of the Financial Conduct Authority or FCA UK. Its affiliate, FXOpen Australia operates under the regulatory standards of the Australian Securities and Investments Commission or ASIC. This broker has a decent relationship with its clients, guaranteeing that it is trustworthy.
FXOpen maintained a clean reputation over the years through implementing a line of strict safety measures. This includes a Negative Balance Protection that prevents any client fund from hitting below zero. It guarantees clients that they will be protected from unprecedented market risks and even their own trading blunders.

FXOpen Platform Services
FXOpen offers three different platforms to choose from. This includes two MetaTraders and a relatively new platform called TickTrader. All three are great platforms in their own rights, but they have differences.
MetaTrader4
MT4 is the undisputed classic platform in foreign exchange trading. It is also recommendable for both beginners and professionals due to its user-friendly and intuitive interface. This platform offers a range of quality features, including 50+ built-in technical indicators and graphical tools, market, limit, and stop orders, Expert Advisors, and trading signals.
MetaTrader5
MT5 is a multi-asset platform that offers all features in the MT4, with additional benefits. It is a popular choice in cryptocurrency trading and quickly rose to fame after its predecessor, MT4 grew in popularity. This platform offers 80+ built-in technical indicators and graphical tools, 21 timeframes to identify price movements, a multi-currency strategy tester, an Economic Calendar, hedging, and netting.
TickTrader
This brand new trading platform making the rounds in the market is FXOpen's third addition to its row of platforms. TickTrader is only available for clients outside the United Kingdom and offers fairly similar features as the two MetaTraders. This platform is beneficial in its wide offerings, including 30+ advanced technical tools and indicators, a customizable interface, a charting system, a trading signal system, a strategy back tester, and one/double click trading mode.
FXOpen Trading Accounts
FXOpen offers a decent range of account types, as part of its commitment to providing quality services to its customers. One of its account types is particularly built for cryptocurrency trading.
STP Account
This account type gives you access to the foreign exchange markets as well as the commodity markets for gold and silver. It requires a minimum deposit of $300, which can be a little expensive for beginning traders. This account does not charge any commissions. Leverage is at 1:30 with 0.01 minimum lot size.
ECN Account
This second account type allows you to trade currency pairs, indices, precious metals like gold and silver, and energies like U.S. oil. This account also requires a minimum deposit of $300 and charges a commission rate of $1.50 per lot. The leverage is 1:30 with a minimum lot size of 0.01.
Crypto Account
Just like its name, this account type lets you trade crypto currencies like Bitcoin, Ethereum, and Ripple. The commission rate for this account is 0.5% with 0.01 minimum lot size. Its leverage differs from the first two, since it is only at 1:2.
FXOpen Research and Education
FXOpen also prioritizes research and educational materials that help their traders make informed decisions. These are crucial tools in helping a trader grow, hone their skills, and add to their knowledge.
Market News
This tool reports daily news headlines about the financial markets. Traders can find the most important financial, economic, and political news around the world that have a direct impact on the financial markets. It is important for traders to know whether recent global events may affect their trades.
Customer Forum
The customer forum serves as a traders' community for clients of FXOpen. Through this feature, this broker's clients from all around the world can share trading skills, tips, and strategies to fellow traders. It is most beneficial to beginning traders who are still in the process of expanding their knowledge and skills about navigating the markets.