Windsor Broker Review
Windsor Brokers is a global forex and CFDs broker that was established in 1988. Its main mission is to provide fair, safe, and efficient services to everyone interested in the financial markets and to bring these services to a global level.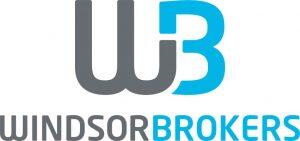 Windsor Brokers Security and Licenses
"Windsor Brokers" is used by at least three trading companies as their brand name. These companies are interrelated and provide similar services across their platforms. Windsor Brokers
(BZ) Ltd. is regulated by the International Financial Service Commission in Belize for offering brokerage and advisory services, securities trading, and consultancy.
Windsor Brokers Ltd is authorized to operate under the rules and regulations of the Cyprus Securities and Exchange Commission with the license number 030/04. CySEC is the leading regulatory authority for investment services providers in Cyprus. It is also a member of the European Securities and Markets Authorities.
Lastly, "Windsor Brokers" is the brand name used by the company Seldon Investments (Jordan) Ltd. It is licensed and regulated by the Jordan Securities Commission, a public regulatory authority that administers the development, regulation, and monitoring of the financial markets within Jordan. This institution's main role is to develop the country's capital market in conformity with international standards. This is to promote foreign and domestic investment.
 Windsor Brokers Trading Platforms
There are generally four platforms offered by Windsor Brokers, but all of them are simply variations of  MetaTrader4. Windsor Brokers' platforms are: MT4 desktop, MT4 WebTrader, MT4 Multiterminal, and MT4 mobile, which is subdivided into four versions fit for Android, Android Tablet, iPhone, and iPad.
MT4 Desktop

: You can trade up to more than 100 instruments with the ease through the help of 50 technical indicators and the Expert Advisors functionality. Experience the lowest market spreads with MT4's 0 pip minimum. You can execute all your orders with the one-click trading feature.

MT4 Multiterminal

: With this Multiterminal, you can trade and manage up to 100 accounts from one place at the same time. It permits multiple order types, three allocation methods, and a real-time one-click execution for all accounts.

MT4 WebTrader

: This is a web platform that you can use on any computer, browser, and OS. This also offers one-click trading and a wide range of advanced trading tools. You have access to 9 time frames and to your full account histories.

MT4 Mobile

: For Android, Android Tablet, iPhone, and iPad, this platform is your better option if you want seamless, accessible trading wherever you go. It offers the same advanced features and functionality as the first three MT4 platforms. With the mobile version, you can access the full MT4 account functionality, experience fast trade execution, optimize 30 technical indicators, 3 chart types, and 9 timeframes, as well as open your full trading history journal.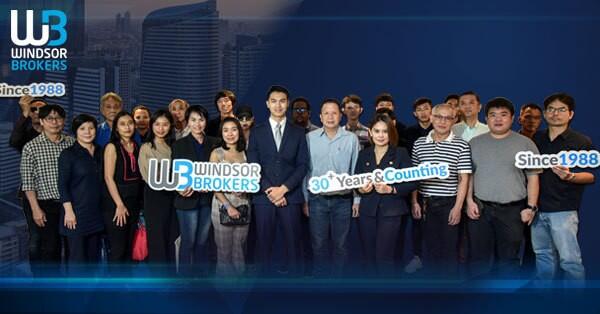 Windsor Brokers Tools and Research
As a brokerage firm that has been a part of the industry for over 20 years, Windsor Brokers share wisdom in offering the most important trading tools to investors. These tools, as well as research materials, are what help clients earn and perform well in trades.
Economic Calendar
The Economic Calendar helps traders keep track of all the important economic, political, and financial events in most countries around the world. This tool gathers all significant information from central bank policies, to industrial and factory data, and to unemployment claims from the world's leading market participants. This allows traders to assess the market for each session.
Analysis
Market analyses are provided to allow traders to study how the micro and macro factors of the global economy affect assets that they trade. These include forecasts for currencies, especially the dollar, oil prices, and the trends in stocks. Analyses are provided to allow traders to foresight price directions and future market movements.
Blog
The trading blog is a cumulative list of various articles on all the financial markets supported by Windsor Brokers. This is made up of daily market news and technical outlook of a particular asset or the economic state of a country. It also keeps track of the most recent developments in all the financial markets, such as the highs and lows in foreign exchange.
Forex Calculator
With the Forex calculator, you can assess your risk/reward profile by calculating your potential profits and losses, as well as your stop loss and take profit levels before actually implementing them on your positions. This calculator lets you solve the margin you need in order to open and hold orders based on your currency pair, the base currency, margin ratio, and the size of your trade. You can also calculate the value of each pip in your positions and determine your risk per trade. 
Windsor Brokers Final Review
Windsor Brokers are considered veterans in the industry after providing trading services for 22 years. They have a clean reputation and competitive features to offer to a still growing market. This broker is regulated by three authorities overall, assuring secure and reliable trading to their clients. Windsor Brokers also offers a good variation of the MetaTrader4 platform that clients can easily choose from, whether they are trading in the comfort of their homes or anyplace else. This broker proves that it earned its place as a veteran broker and will likely continue in the coming years.