What is Equiti?
Equiti Group Ltd is an FX, commodities, and CFDs broker first established around 2013 in Jordan. The group is a parent company of Divisa UK Limited in the United Kingdom and EGM Futures in Dubai. Today, the group serves over 100,000 clients through decentralized branches located across several countries such as Yerevan, Nairobi, Auckland, and Miami.
The Equiti Group is well known for providing a safe and streamlined trading experience with innovative technologies implementing NDD and ECN execution software.
Equiti's website also houses an educational project known as Equiti Academy that provides its clients various learning materials through webinars and video tutorials.
However, with the current setup of the Equiti Group, many wonder if the firm follows industry standards. Due to it being an offshore broker, it won't be surprising if the broker does engage in such activity.
In this review, we will take a fair look at how Equiti runs its business. This includes looking at its features and offers. Later on, we will see if anything that stands out as suspicious and determine whether Equiti is a legitimate business or not.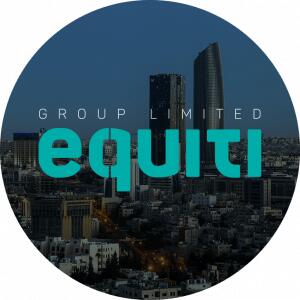 Equiti: Services and Offerings
• Trading Instruments
Equiti offers a wide range of trading instruments, with more than 60 Forex pairs and over 21 stock CFDs. Equiti also provides a good selection of commodities and indices.
• Account Types
Equiti has two types of account – the Executive Account and Premiere Account.
Clients with an Executive Account can take advantage of its powerful tools and resources available in its MetaTrader platform. They can also trade with over 60 Forex pairs and 15 commodities, including precious metals and stocks indices. Executive Account holders can also participate in micro trading that do not require commission. In addition, the Executive Account offers typical FX spreads starting from 1.6 pips.
The Premiere Account is designed for seasoned traders, providing more specific features that would be useful for high-volume trades. It offers the same features as the Executive Account but with more liquidity and pricing from various liquidity providers. Premiere Account holders can also access a wide range of research and technical analysis tools for free. Premiere Accounts also features spreads starting as low as 0.2 pips.
However, the only true difference between the Premiere and Executive Accounts is the pricing. Opting for a Premiere Account would require the holder to pay a commission of $7 per round turn lot.
• Trading Platform
Equiti's trading platforms utilizes the MetaTrader4 (MT4) platform which is known for its powerful charting and research capabilities. The MT4 platform also has a built-in copy trading system which allows the client to track and copy the actions of an experienced fellow trader. This means that clients can automatically set up trades based on who they follow and subscribe to.
Equiti's MT4 platform is also available on mobile versions which allow for maximum portability. The mobile app is available for iOS and Android devices and carries all the features from the desktop and web-based versions.
• Payment Options and Fees
Deposits and withdrawals can be done through bank transfers and credit/debit cards. Transactions can also be done through service providers like Neteller and Skrill.
Equiti doesn't charge any deposit fees and can take up to 24 hours to process. However, bank transfers can take up to 3 business days to process.
For withdrawals, Neteller and Skrill take up to 24 hours to process, while bank transfers take around 3 to 5 business days. Credit and debit cards take the longest and may need up to 5 days to process.
Minimum withdrawal amount for bank transfers is $50. For other methods, the minimum withdrawal amount is $30.
In terms of fees, Equiti charges a $30 withdrawal fee for bank transfers, while Neteller and Skrill charge a 1% fee for bank transfers. So far, debit and credit card withdrawals do not have any form of fees.
Equiti's fees are up to industry standard and are in line to other brokers.

Equiti: Is it safe?
There will always be an inherent risk when trading with an online broker. This can be true especially if the broker is located offshore where regulation laws can be lax. These conditions allow them to easily carry out fraudulent activities if left unchecked. However, it must be stated that there is a difference between losing money due to error on one's part and losing money due to the broker's sketchy business activity.
This is why, for a brokerage to assure that they prioritize the safety of their client's funds and best interest, many hold certificates from reputable authorities. These financial bodies investigate the firm's operations and only grant licenses if it passes industry standards.
Fortunately, in Equiti's case, all their branches hold licenses under their respective local authorities. Their headquarters in Jordan is regulated by the Jordan Securities Commission (JSC), while its UK branch (Divisa UK Limited) is regulated by the Financial Conduct Authority (FCA). Its operations in Dubai are authorized by the Dubai Multi Commodities Centre (DMCC) as well as the Securities and Commodities Authority (SCA).
Equiti: Conclusion
Overall, Equiti is a fairly good broker that provides decent services to clients of all expertise with different strategies.
Its dedicated customer support services and excellent educational materials ensure that newcomers can quickly get their foot into a competitive trading environment. Though there may be some who would argue that Equiti's pricing model may not be budget-friendly, many agree that its straight-forward service compensates for it. If one has the capital, they can proceed straight into trading, free of any promotional gimmicks and the like.
Even so, with its industry-standard platform tools, quick execution and transparent pricing model, Equiti can be considered an ideal broker for anyone to trade with.